Afternoon delight: conferences & creative solutions to bland business cards
If any of you attended a SCBWI conference, and more importantly if it was your first one, you probably stressed out about whether you should take business cards along. I certainly did when I attended the Western Washington chapter's conference a few weeks ago here in Seattle. I wasn't sure if it would seem presumptuous (after all, it wasn't like being a creator was my actual job to be handing business cards out) or awkward. I finally decided that it might be useful just because you meet so many people and it would be easier to hand cards out without having to fish out bits of paper to scrawl on instead.
I was in such a dilemma: how many should I take with me? Will it be a waste to print? What if I decided to change the design later? So I figured  I would eliminate printing and designing. Also, at the time I didn't have a logo which required printing so it was easier to make something by hand; might as well have some fun with it. If any of you are in the mood for some home made business cards, maybe this is just  the inspiration you need.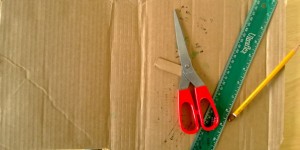 The confusion started with trying to decide what type of paper to use.  I finally gave up on researching, and decided to use what I  had lying around at home — cardboard boxes. I  flattened a whole lot out and chose the ones that weren't too thick. I usually keep a stash of these, and even use them for artwork sometimes (like I talk about in this previous post.) Then I started drawing and cutting them to the size that I wanted. The standard size for a business card is 3.5 (length) x 2 (width) inches. I didn't feel like making it that rectangular so I  went with 3×2 inches. It just felt like a nice size to hold. Also, because the cardboard is considerably thicker than the paper you regularly print on, it made sense to make it slightly smaller than the standard size. Otherwise it felt too big to hold comfortably.
My goal was to keep it simple. Tools for the day: simple rubber stamp kit with a black ink pad for the text, a small bit of carving block (you could easily  use an eraser), cutters (any blade would work), and some green ink. I inevitably gravitate towards green; it's like some sort of internal tick.  I also love the earthy brown of the cardboard and green compliments it so well; it has such an organic feel.
I was very tempted to get a custom rubber stamp with the text done, but chose to get a DIY stamp kit instead so I could move around the text however I wanted. This turned out to have been a great decision because I fiddled around with the text a lot, and it gave me the freedom to make the card two-sided finally. On the front I first stamped my personal details and then later I changed the text and put  my website and Twitter details on the back.
I crudely carved out a small design that I decided to stamp out in different combinations and styles over all the cards, so that no two would look the same. Since I didn't have any surface to ink my stamp on, I soaked a bit of sponge with the ink, pressed the stamp onto it, and then made the impressions. It came out roughly, but there was a charm to it.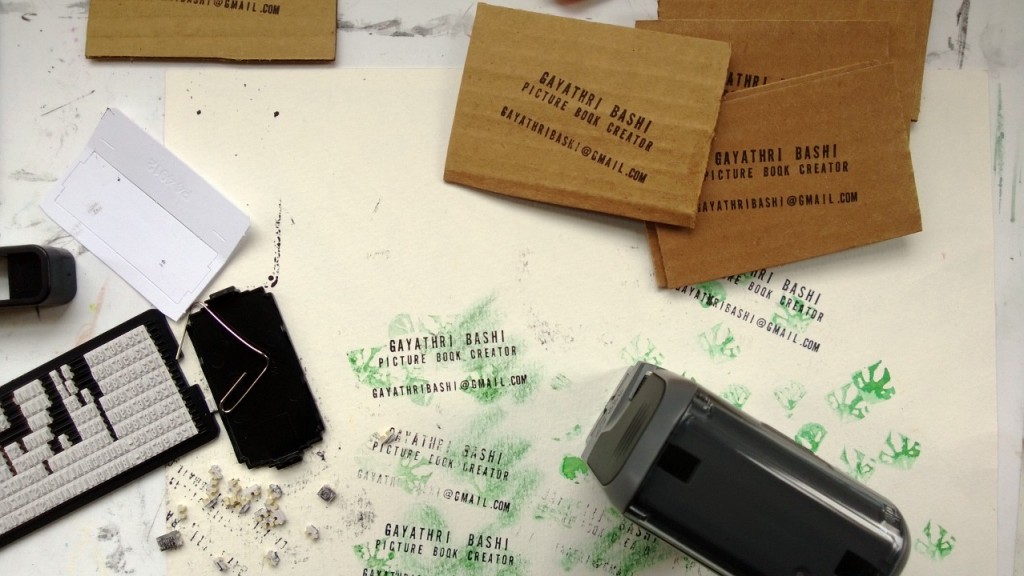 TA-DA!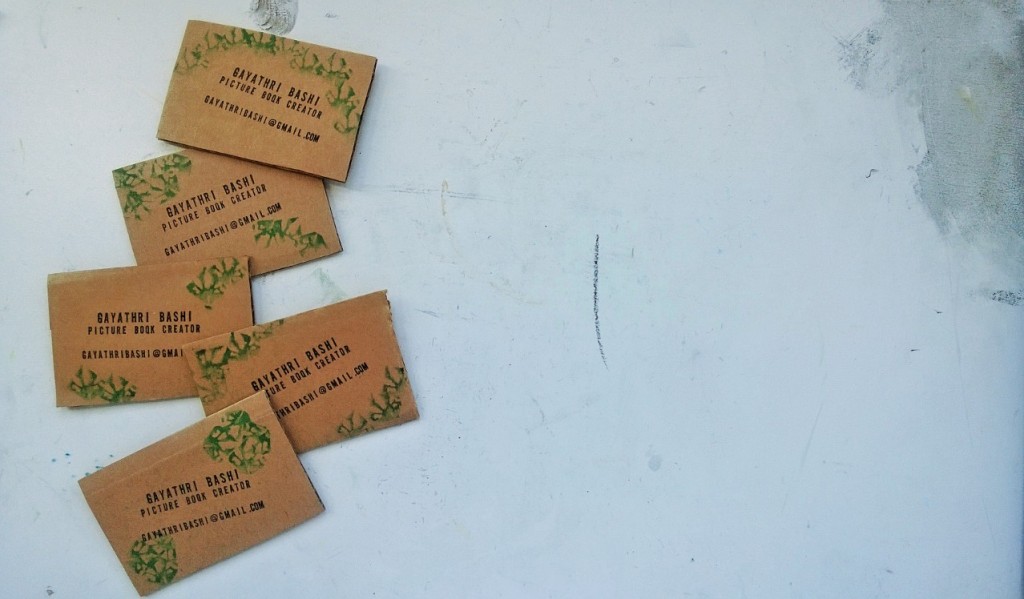 I got so into it, that I made a whole lot more than I needed. Of course I didn't land up handing out even half of the cards because it was so crazy busy and hectic, but I'm still happy that I took the time to make them myself.  Ultimately, a business card of someone in the creative field should be creative, right?
So, what will make yours unique?
Related Posts
Tags
Share This