More picture books: Spring brings kindergartners and other beasts
The cherry blossoms are in bloom all over Seattle. Daffodils everywhere, tulip bulbs emerging and leaves slowly re-appearing on the trees. There could not be a more fitting time to talk about And Then It's Spring, an enchanting new picture book written by Julie Fogliani and illustrated by Erin E. Stead.
Since I don't understand the concept of ever borrowing one book at a time from the library, I also got a few others. One amongst them was Mom, It's My First Day of Kindergarten! , written and illustrated by Hyewon Yum. Incidentally, both these books were recently awarded the 2013 Ezra Jack Keats Award for New Writer and New Illustrator , which I spoke about in this recent post.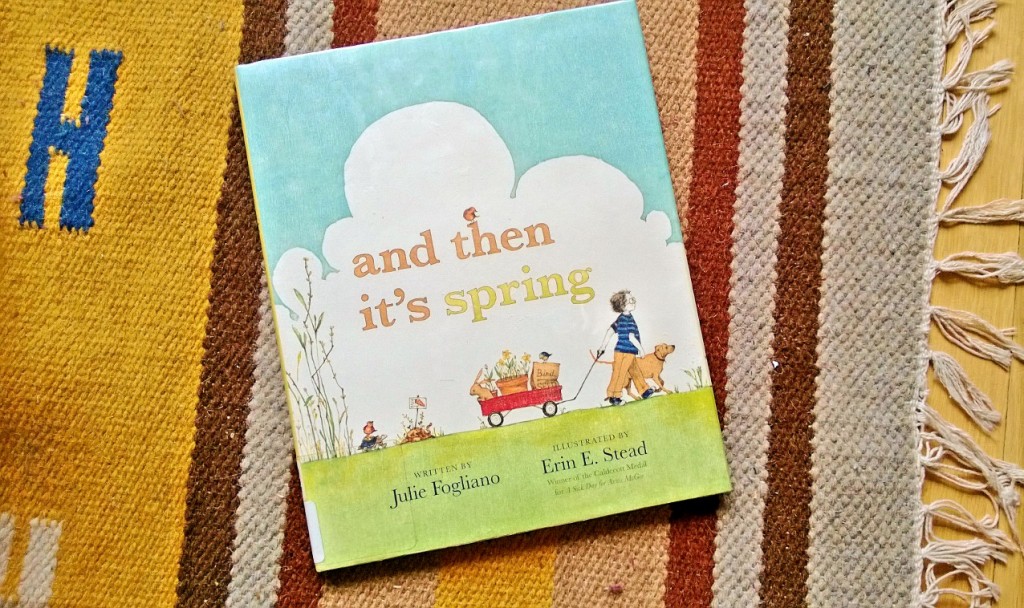 Let's start with And Then It's Spring. Too often picture books and children's books are littered with horribly bad rhymes and verse. I'm almost allergic to it now. This book on the other hand reads like a soft, gentle ode to spring; so naturally lyrical. It is poetic in the most beautiful way. Combined with Erin Stead's gorgeous wood block print illustrations, it's a true winner. I was already a huge fan of Stead's work in A Sick Day for Amos McGee, which won the Caldecott Medal in 2011. This book has so much mood and life; I cannot recommend it enough.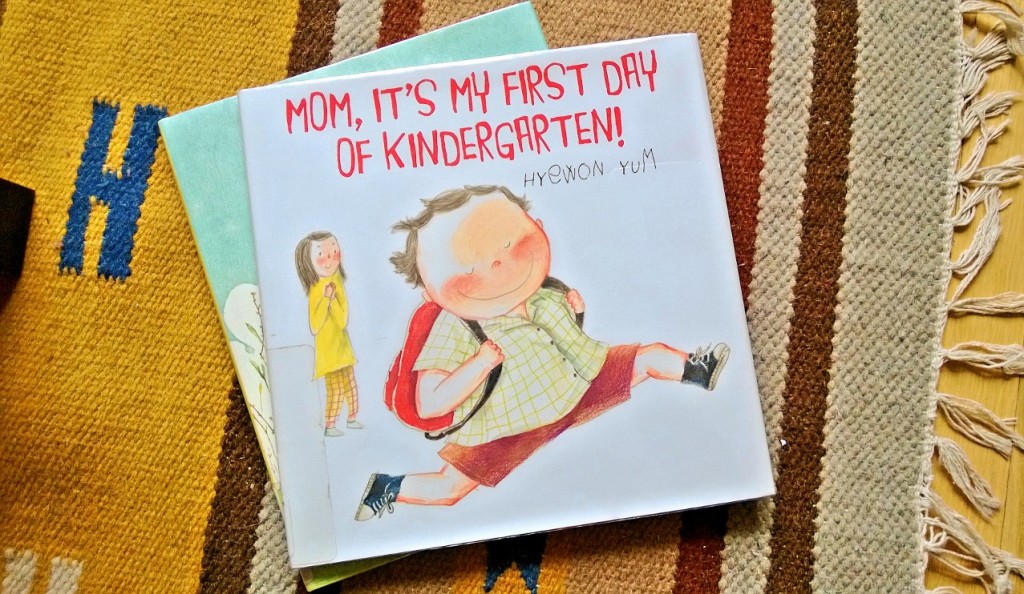 Mom, It's My First Day of Kindergarten! is so adorable it makes me want to reach in the pages and hug both the mom, and the child.  With an interesting twist, the poor mother is wrought with anxiety as her son sets off to go to school for the first time. Talented author/illustrator Hyewon Yum  really captures the emotions in her quirky, awwww-inducing pictures. I can't wait to see what she comes up with next.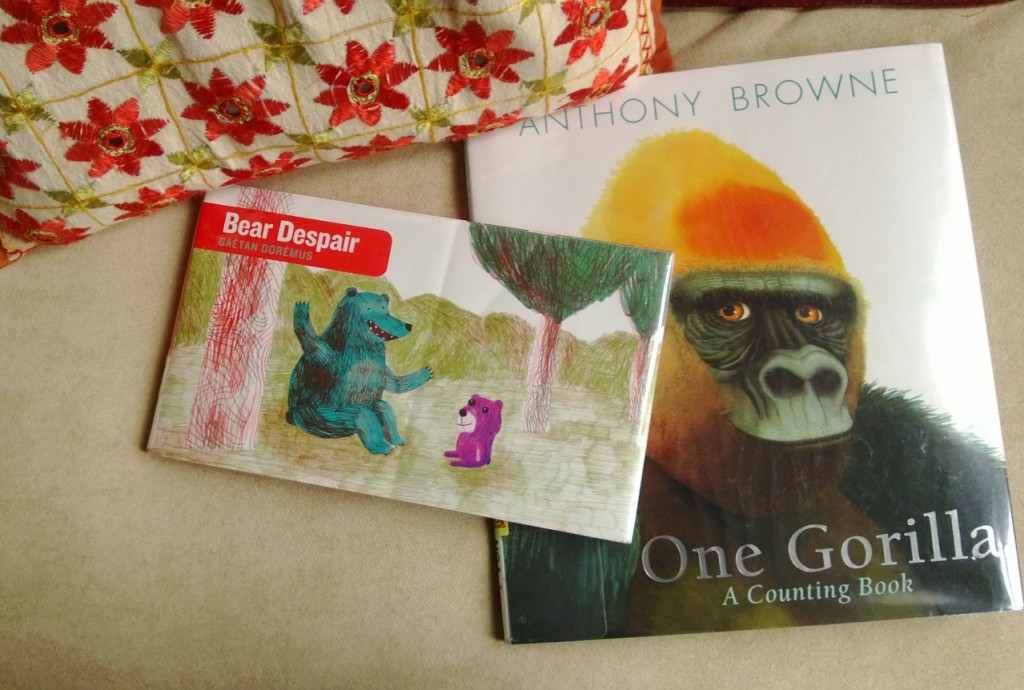 Two other books I was eager to read were One Gorilla: A Counting Book and Bear Despair. They are both brilliant. Anthony Browne's re-imagining of a counting book has spoilt me completely. I almost want to weep at how exquisite the illustrations are, unlike so many hundreds and thousands of thoughtlessly pieced together counting books out there. It will probably be one of the few counting books I will hunt down bookshelves to find and harass book sellers to keep. Hopefully it won't come to that because this book deserves to be seen and read a lot.
Bear Despair, a wordless picture book, by Gaetan Doremus is just outright hilarious. A bear loses a teddy bear, and what ensues? Go find out, right now! I think it's unbelievably hard to create something that can keep someone guffawing, forget laughing, continuously through the course of a book. You should go and pick it up for that reason alone. It's also a small book; I'm tempted keep it in my bag and take it with me wherever I go. Just looking at the cover again makes me smile. It's an official love affair.