Celebrating "The Book": The works of Suzy Lee
I can safely say that one of my favorite picture book creators of all time is Suzy Lee. I own every book she's made expect for the few that don't have English editions. I'm hoping that there will eventually be translations, and that I can read them someday.
But I'm thrilled that I got my hands on her latest work as illustrator called Open This Little Book.  The concept behind this gem came from the imaginative mind of the author, Jesse Klausmeier. This great little interview with the author/illustrator duo will give you some background on their creative and collaborative process. The result of their combined efforts is the most innovative book I've seen so far this year.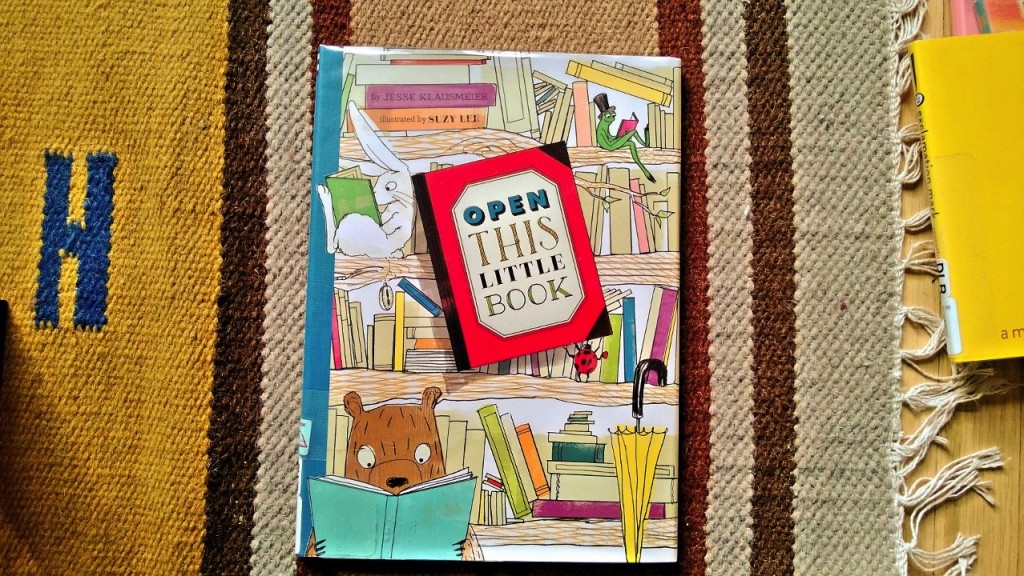 As much as I'd love to share pictures of the inside pages to show you just how ingenious it is, I don't want to spoil the fun and ruin the magical feeling you get when you open its pages. The way that Lee has visually brought to life Klausmeier's idea is stunning. Every page is a new discovery, leading on to something even more incredible.
Doing something different is not new to Suzy Lee. She has been breaking one convention after another with each of her books. Indeed, the concepts of her stories play with the very format of "the book" itself. Both Mirror and Shadow experiment with the symmetry of the facing pages of a book. While in Wave  she draws attention to the gutter dividing the pages to weave a story of a young girl and the ocean. And with this newest work, she and Klausmeier celebrate books as a whole thus bringing the entire concept full circle.
Open This Little Book along with Lee's other books are hard to classify and tie down. They are picture books, but a lot of them are wordless. The stories are not traditional arc narratives, and tackle a wide range of subjects and emotions from the poignant to the profound. I am yet to read a book of hers that I have not been challenged by.  The experience of reading her books is essential to understanding just how much she's pushing the boundaries of the definition of picture books.
In a world so full of the predictable, Suzy Lee never fails to surprise.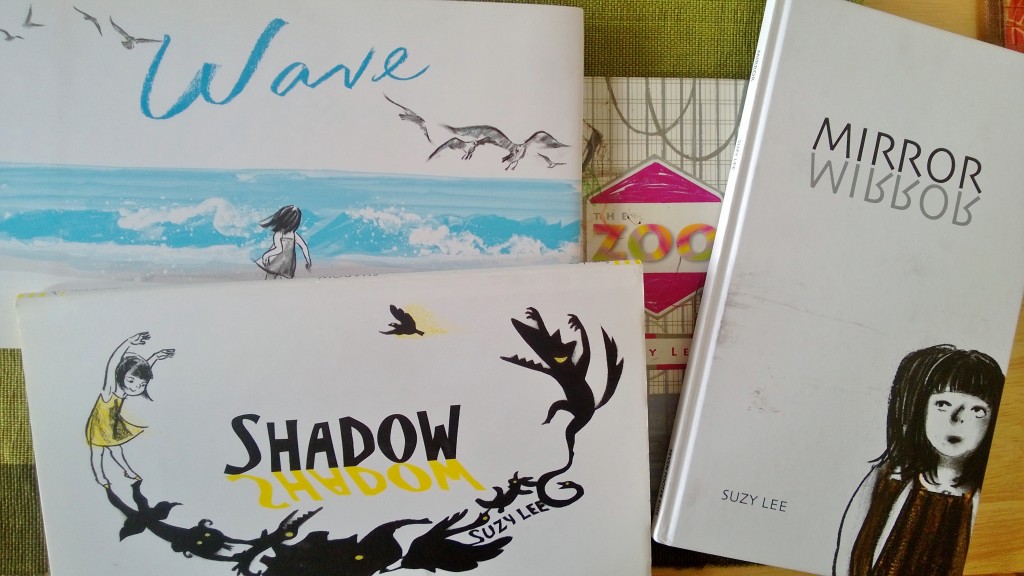 Related Posts
Tags
Share This